My Client Onboarding Process

My Client Onboarding Process
---
In this post, I'm sharing with you my step-by-step onboarding client process that I currently use for my website customization clients. This process includes using both HoneyBook and ClickUp to have my clients work along with me throughout the entire process.
Learn more about my Client onboarding process and how I use both HoneyBook and ClickUp to create a smooth process for my clients.
Click To Tweet
Inquiry Stage
I have an inquiry form on my website for potential clients to fill out and start the initial contact however, most of my clients are from referrals so they don't usually go through this stage. Filling out this form will place the client into an automation that I have set up. Once they make the initial contact I will then send them an email linking them to my service guide along with a link for them to schedule a consultation call with me.
Consultation Call
During this stage, I will schedule an online call with the prospective client to go over what they are looking for with their website and to make sure we're a good fit for each other. This is after I send them my service brochure overview along with some examples of the work I've done in the past. I schedule my call within HoneyBook so the client can select what day and time work best for them from my available slotted times.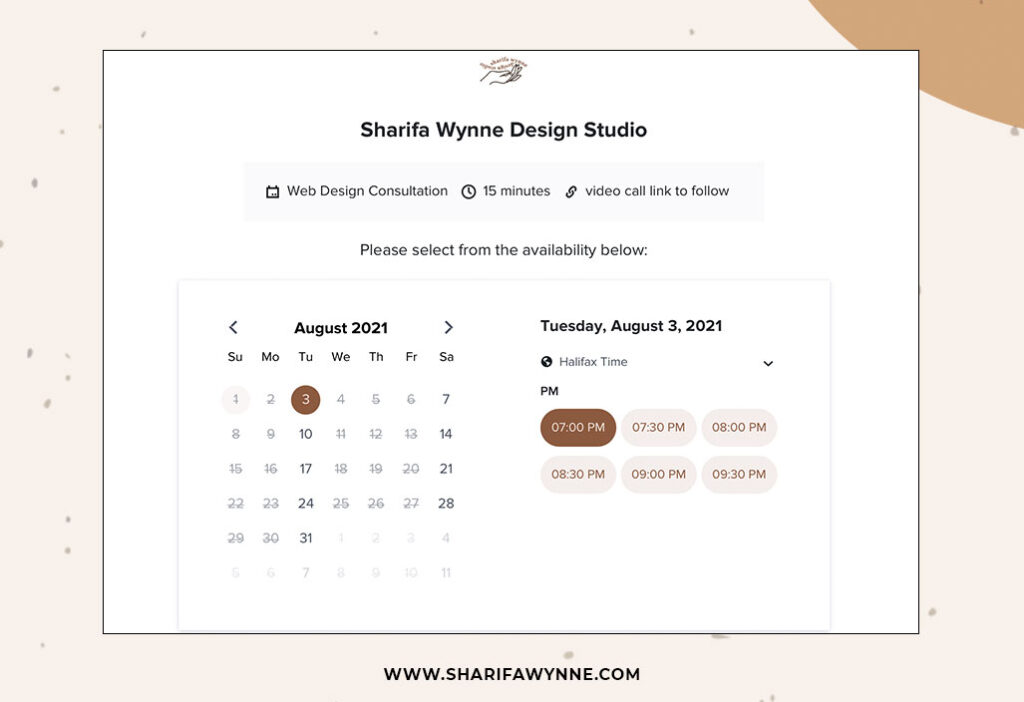 Contracts and timelines
Once we have decided to work together, I will send them an invoice & contract to sign along with a project start date. Most of the projects are booked at least one month in advance. The client will have until the start of the project to pay their 50% deposit. I will also provide them with a quick timeline and overview of the upcoming project.
Client homework/Questionnaire
One week before the project start date I will send the client access to login into my client portal via HoneyBook and also give them access to my CRM setup within ClickUp. I will also send them a link to their website design questionnaire. During this stage, the client gets to see what the entire process for their customization project will be like for the next 10 weeks. Everything step is outlined within my ClickUp section. This way the client can get ahead start working on the content for various stages within the project.
Within this post, I shared a walk-through of my client onboarding process when working with me on any website customization packages. If you're interested in working together for your new website or to give your existing website a refresh you can click here to schedule a free 15mins consultation call with me. If you have any further questions feel free to send me a DM on Instagram @hellonextbrand