My Process: How I setup my FREE download offers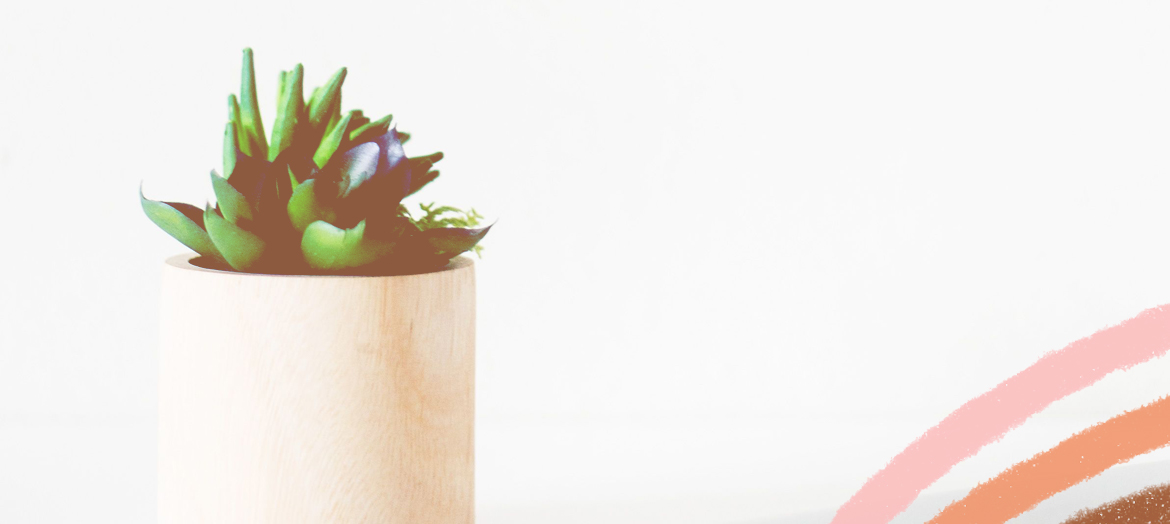 My Process: How I setup my FREE download offers
---
Welcome to the first blog post of 2021! In today's post, I'm going to share with you my FREE download process. If you're in the stage of deciding what incentive(s) to offer your subscribers you'll need to find out what's missing for your target audience.
Narrow down what your subscribers need most. For example, when I first started years back – my readers required design guidance. That's why I created the brand and mood board templates. I'm now trying to attract those that are looking to improve their existing online appearance.
Download Preparations
I will be sharing with you how I prepare my YouTube Starter Kit download to promote to my audience. The purpose is to eventually get those that download to upgrade to one of my paid Youtube templates. With that in mind, I've select 1 of each type of template that is included in the paid version with similar designs. These were layouts that I decided not to include in the paid product. Instead of having them go to waste, I decided to offer them as a FREE download. 
Package Download
After I selected the templates, I will then package them into a zip file. Usually, I will include a readme document depending on the type of free download. For this one, I opted not to and just offer the .psd files to those that download. It's important to zip your files when offering free downloads. It reduces the file sizes and makes it easier for others to download.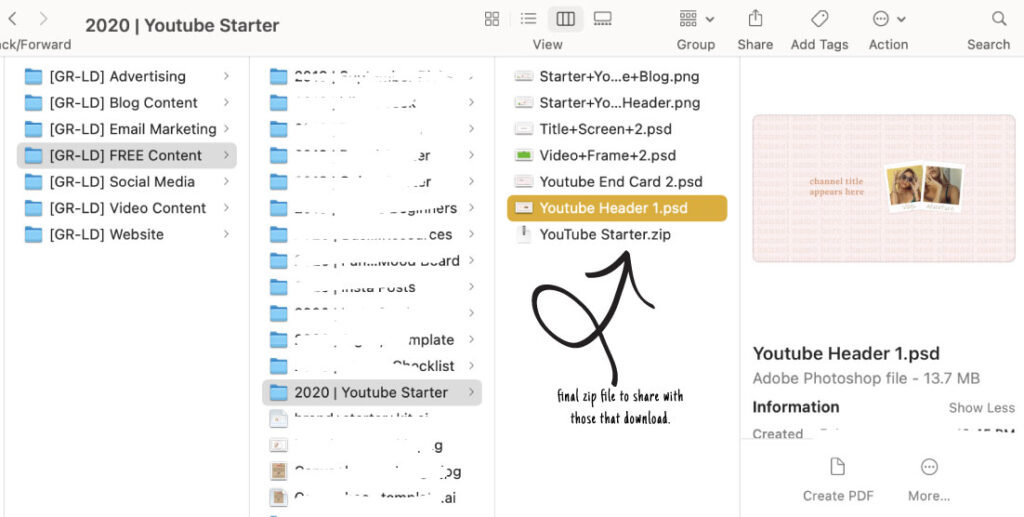 Create Promotional Material & Upload
Once the download is packaged and ready I will create all the necessary promotional graphics. The first thing I do is create the main promotional mockup image. This is where I will showcase what the download is all about. I will also use this on any landing page I create or email automation. See an example below!
After I will create promotional graphics for social media content. I will also create a blog size graphic to include in future blog posts. I generally upload my free downloads to Box and have my subscribers download from the assigned links. You can choose which sharing site you'll like to use to host your files that can be Box, Dropbox or Google Drive.
Landing/Sign Up Page
Another important part of offering free downloads to subscribers is to make it easy for them to signup and get the download link or email. You can decide to create a full landing page on your website or a simple sign up form on your site or within your blog post. Depending on the download I will create an automation within Mailerlite for it specifically.
Welcome/Download Email
The final stage of my free download setup is the [here is your download email]. I make these as simple as possible – with just a basic welcome email along with the link to download the files. You can make this email as fancy or as simple as you like but don't confuse people or make it hard for them to find your download link.
You can also opt-out of welcome emails and send subscribers directly to the download link after they include their email address. For smaller downloads, I will use this method. However, for most of the downloads I offer I use the email method.
Related Blog Post: Getting Started with your Youtube Channel
There you have it – the detail process and steps that I take when creating, promoting and offering free downloads to my readers and subscribers. If you have follow up questions send me a DM on Instagram @hellonextbrand.